View Our Latest Work.

Check out some of our latest awesome projects and past works.

Pride+Pixel Supports California Farmers

In support of California Farmers, Pride+Pixel has created it's own website KeepCaliforniaFarming.org, to help expose important key issues regarding the current drought in California and how we can all help!

Pride+Pixel, LLC is a premium provider of web development and web site design services for businesses. In partnership with our clients, we focus on creating a simple, targeted and compelling user experience in a manner, which wherever possible, promotes positive social change.

Awards Awards & Recognition We hate to brag, but we love to share :p On May 12, 2010 Pride and Pixel was presented with an Award of Recognition from the IUSD Board of Education. The plaque reads, "In appreciation for your many hours of dedicated service to the Inglewood Unified School District. We salute your commitment to the betterment of our schools and Community."

© Pride & Pixel, LLC | all rights reserved subscribe to our rss feed Subscribe to Pride + Pixel by Email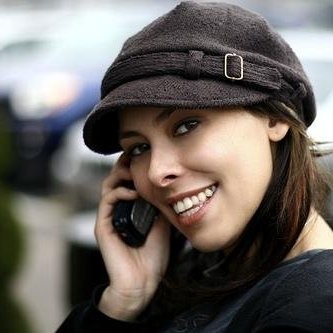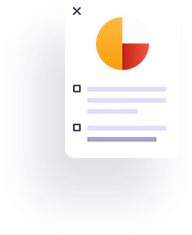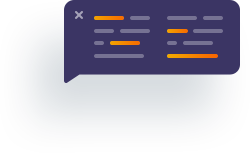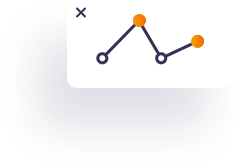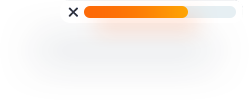 Gianna Gragnani attended Loyola Marymount University where she majored in Communications Research and minored in Theater Arts. She worked as a Junior Publicist for the prestigious Rogers & Cowen PR firm in Los Angeles where she built up her marketing and communication skills. Exploring her business options after college, she spent a few years as a professional poker player working in casinos before finding her calling in web development, design and marketing.



2006
In 2006, Gragnani began her career as an HTML and CSS web developer at Real Pie Media. She was instrumental in further extending the reach of websites for heavyweight clients such as; Radio Disney, Universal Studios and Fox Searchlight Pictures. Gragnani was promoted to lead web developer during her tenure there where she and her team were also awarded the Favorite Website Award (FWA) for the 'Get On Board Now' campaign. Always ahead of the curve, Gragnani saw a need for a middle ground in web design and development industry that rarely existed and sought out to create her own company. The majority of web development options were either too expensive for the common businesses to afford, or were very inexpensive yet completely inefficient and unreliable, resulting in the final product never being up to par. She says, "There are so many good companies out there that really deserve a fighting chance and the necessary competitive edge of a truly professional looking website."
2008
In February of 2008 Gragnani launched Pride+Pixel which specializes in highly customized service for socially positive companies that are just starting out or in need of complete rebranding overhauls. As a unified team, Pride+Pixel only takes on clients they believe in and truly wish to succeed. Some client examples include; teaching children foreign languages, saving animals, providing aide for schools or crop insurance for farmers in the San Joaquin Valley. Pride+Pixel has helped to build sites which expose the rampant problem of child sex slavery in foreign countries and showcased films that promote world citizenship, among other important concerns. Pride+Pixel is a company that supports privately owned businesses as well as non-profit organizations who are contributing positively to the world at large. Choosing to focus on the needs of this niche market, Gragnani has since built up an impressive roster of clients ranging from educational development and public school districts to documentaries, property management and public relations. The intimate setting of creating an online presence for a new brand or existing idea is always a delicate procedure. Gragnani says, "You need to simplify information while still encapsulating everything that a company is capable of offering and organizing that content so that it is easy to navigate through. We are fast, efficient and effective."
2010
In 2010 Gragnani was presented with an Award of Recognition from the Inglewood Unified School District (IUSD) Board of Education for spearheading the rebuild of the entire school district's online communication systems and internet presence. To get this done, Gragnani delivered multiple heartfelt speeches to the IUSD Board of Education on "Community Through Technology," and inspired fellow designers and developers to donate their time for an estimated $30,000 worth of web development and design hours, free of charge. The easy-to-use CMS system that Pride+Pixel created for the IUSD has specific access permissions for dozens of contributors in each school/department and can also be controlled by one administrator, all the while highlighting the best achievements of the district and its students.
An expert in effective communication, Gragnani understands that web design and development doesn't stop when a website is first finished. She says, "It's important that we love our clients because if there's an emergency at three a.m. or you need to work on a Saturday to help someone, you really want to care about what you're doing."
Pride+Pixel makes it a point to work with a wide variety of charity organizations and forward-thinking companies, no matter how big or small their budget might be. Maintaining socially positive practices is essential for both Gragnani and Pride+Pixel. She says, "I try to be someone who inspires others positively, creatively and intellectually; and I search out people and companies who will do the same."
When Gragnani is not working tirelessly to build her business and helping to save the world one website at a time, she enjoys kick boxing, traveling and taking photographs around the world. Her images have been featured in Rolling Stone Magazine and several online forums as well as on her photography website: giannagragnani.com.

WORDPRESS INTEGRATION
Want to maintain a website on your own for an affordable price. No problem! We integrate WordPress and will customize any theme to fit the look and feel of your company.

5-in-1 ECOMMERCE CHECKOUT
Have multiple stores online and want to increase sales, while maximizing your time and keeping better track of your resources. We know how! Ask about our 5-in-1 Ecommerce Checkout.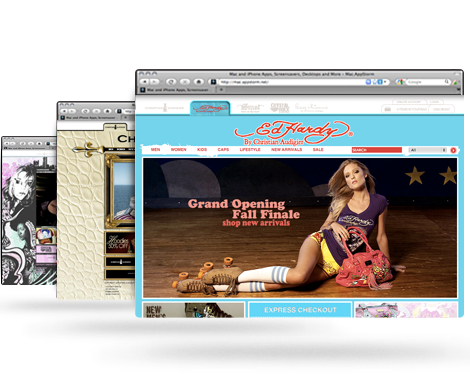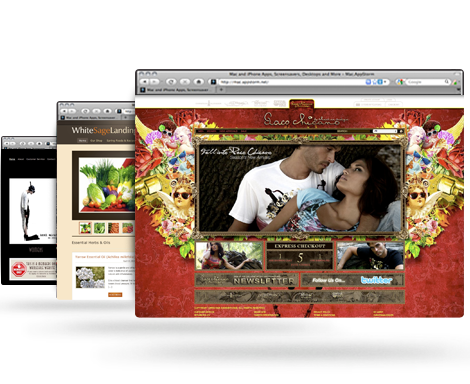 E-COMMERCE
Whether you want to sell a lot or a little we have amazing ecommerce experience and valuable solutions to fit all your ecommerce needs!

WEB DESIGN
We work to get the results you want and make sure every last design detail fits the goal and feel of your company. Our broad base in designers and excellent reputation make us a top pick for your design needs! Professional design, web development, e-commerce services and more.




The perfect solution for all your marketing needs. In partnership with our clients, we focus on creating targeted and compelling user experiences that drive sales and traffic. We take great pride in providing only the highest quality workmanship with the latest technologies and most current standards of web development.
We realize that branding is something made up from multiple facets. Ideas can arrive in a flash, the thing is to develop these ideas in effective optical communication which advance your companies exposure and profitability.

It is the visual people associate with your company, and constitutes the cornerstone of your website's design and marketing. It is the most cost effective investment you can make with Pride and Pixel!
Pride+Pixel understands that no two e-commerce stores are alike and that each of our clients have different sales and marketing needs. That's why our e-commerce development solution is completely customizable and built to fit each clients unique vision.

With one easy to use web-based admin we cover everything you would need to track your customers, maintain your own store front and sell your product from anywhere in the world!
Pride+Pixel knows how to bring out the best of the best!

We work with you extensively to get the results you want and make sure every last design detail fits the goal and feel of your company.

Our broad base in designers and excellent reputation in the design world make us a top pick for all of your companies print and web design needs!
Pride+Pixel understands clients want the content and functionality of their website to be dynamic and current, oh and without having to hire a programmer at $100 an hour to do it.

Our CMS are up to the latest standards and best practices in SEO, tracking stats (analytics), administrative controls and content updates. Create and maintain every aspect of your website anywhere in the world with an easy web based admin.
Here are just a few of the things we have created.
Pride + Pixel Loves to Work
Here's what a few of our clients have to say
Pride & Pixel Testimonials Gianna was immediately responsive and has been consistently for years. She made what others made complicated easy. She always sought out best price for us and made it easy for us to do things ourselves, even though we decided of best value to have her do it all. She's fast, great and dependable. We love working with her.
Marcia Martinez
Zakarin Martinez Public Relations